2017 年 1 月 4日
Disconnected: How Education Isn't Preparing Tomorrow's Network Administrators
Once upon a time, the skills students needed to succeed were more or less cut and dried. Today, workers need a wide range of specialized skills in order to succeed, particularly in the field of technology. Businesses once needed an IT manager; now they require a team of specialized IT professionals, ranging from systems analysts to network administrators to developers and technical support personnel. Even in IT environments with DevOps in place, workers need to have specialized skills and training to make the various parts of complex systems function properly. From design to implementation to maintenance, today's tech workers need mad skills. Their organizations' survival depends on it. In order to address a changing set of needs, schools should be offering updated programs. They should be teaching things like network administration in a world rapidly moving towards the software-defined network. They should be focusing more on WLAN and less on WAN. They should be teaching virtualization and how to accommodate big data across a network and how mobile access changes the job of network administration. They aren't. According to a growing collection of dissatisfied businesses, they have many tech jobs they are simply unable to fill because today's tech graduates simply aren't being taught those very specific and extremely necessary skills.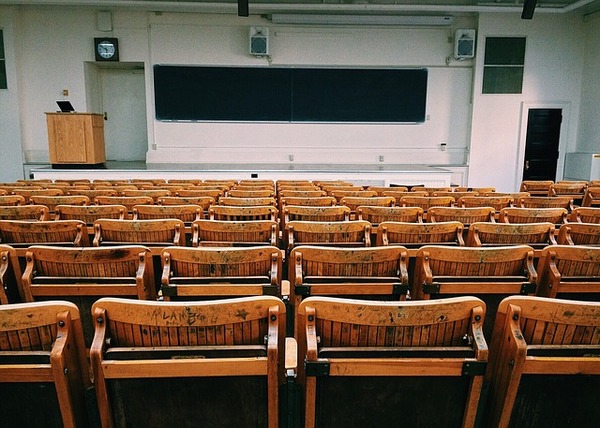 Many schools simply lack the technology to train students for today's demanding IT skills. Others are just disconnected with what's actually going on in the world of business.
The Disconnect Among Students, Schools & Employers
その理由は? Well, the reason is quite simple. Colleges and universities don't succeed or fail based on how well they are able to place their graduates in careers or how exactly they match the skills they teach with the work that needs to be done in the business world. Colleges and universities succeed merely because they're able to convince students to come there and spend their financial aid, Pell Grants, or mamma's and daddy's money. Many students don't do much research on their chosen field apart from finding a program that sounds interesting to them. The result is lots of money being spent on a lot of education that doesn't benefit the students or the potential employers. Even when they do the research, they're often depending on the colleges and universities for information. So, they read about all of the tech jobs open to candidates, but they don't see all of the information on jobs that remain open because today's graduates aren't qualified for them. For example, a quick scan of the current job openings for network administrators reveals that there are thousands of jobs available, the pay is good, and most positions require a BS or Master's degree. What it doesn't reveal is that the specific qualifications in demand (such as SDN or WLAN) aren't always taught in college and university programs. Students and their parents sort of assume that schools teach what job candidates need. That's not always the case.
How to Address the Growing Gap in Skills & Training
What can be done to address the vast disconnect between education and employers? First, there needs to be more open communication between schools and businesses. Some businesses have given up hope that schools will step up and provide the technical education they need in their employees. Instead, they are partnering with colleges and universities in their area to align technical education programs with the skills that they need. The businesses offer incentives like student internships in exchange for having more say so in the skills and training provided to the students.
In the age of the internet, businesses aren't even limited to partnering with schools in their area. Online classes mean that they can reach out to potential job candidates anywhere, with the promise that a certain number of top graduates will be guaranteed jobs under the right circumstances. When active partnerships aren't possible, communication still is. When was the last time your network administrator spoke to a group of educators? When was the last time your business reached out to local colleges and universities to explain what skills you're having the most trouble finding qualified candidates for? Dialogue between business and education is essential to address the skills gaps. Finally, the problem is going to take investments to fix. Schools can't be expected to teach the latest tech skills when the teachers and students lack access to the latest technologies. Businesses that are serious about addressing these issues should be willing to invest in local schools to help provide the infrastructure and support they need to train teachers and students on the latest networking skills, data storage solutions, development techniques, and other IT needs.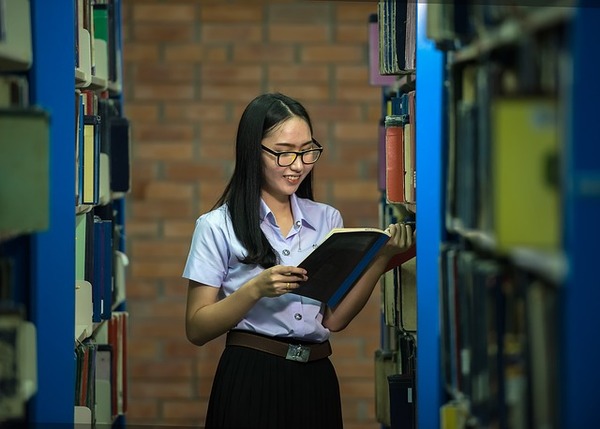 Those who wish to pursue careers in highly technical fields like network administration can take matters into their own hands. By getting additional training and certifications outside their college classrooms, they can significantly improve their chances of landing a job in the lucrative field of IT.
DIY Skills Building: What the Network Administrator Can Do
Unfortunately for many recent IT graduates, all this would be too little too late. If you've already spent your allotment of Pell Grants or have student debt up to your eyeballs, going back to school may not be an option. But that doesn't mean you can't DIY your own skills to better match what employers are looking for. We've already mentioned that many employers are looking for skills like virtualization, SDN, and WLAN, or wireless networking. Additionally, entry-level network administrator positions usually require:
CompTIA A+, Network+, & Security+
Cisco Certified Network Associate (CCNA)
Web development and programming skills (especially in DevOps environments)
To advance in your career as a network administrator, you will need to acquire even more skills and certifications, including:
Microsoft Certified Solutions Associate (MCSA)
CompTIA A+ and Network+
Skills in installing and configuring Windows Servers and PCs
Advanced network design and administration skills
Project management and leadership skills
Enterprise mobility, cloud computing, and cyber security skills
You can also take advantage of our training section to keep you up on the skills you need to succeed in the field of network administration. For the candidate willing to go the extra mile, the payoff is a wide variety of high-paying jobs that often go unfilled for the lack of trained workers.