2016 年 7 月 25日
Technical terms, as a whole, are generally poorly understood and potentially ambiguous. Some people just don't understand, others misunderstand, and still more use a term too broadly to encompass more than it actually is. Nowhere is this more evident than in the realm of cloud computing. For example, people commonly say that they're working 'in the cloud' when what they are actually doing is working in a virtualized environment that isn't really a cloud. This isn't as common among tech professionals like the network administrator, but it is not uncommon among the business folks who depend on the technology but don't always 'get it'.
Enterprises Sometimes Don't 'Get' the Cloud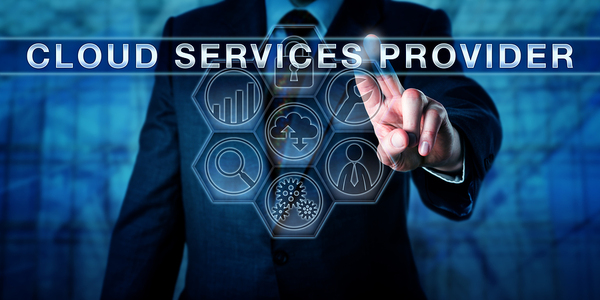 Not all cloud service providers are capable of handling the needs of the enterprise. Even among those that are, not all have specific knowledge about storing and transmitting data across national boundaries. For the enterprise in which this is a consideration, look for a vendor with experience and a proven track record.
The concept of cloud computing is often ambiguous. People picture all this code and storage space floating around, crossing national borders, and somehow it's all connected. The world is now one because of the cloud. In reality, the cloud is simply a collection of data centers, all operating under national laws that govern data and application hosting, transfer, and security.
Those data centers host storage or applications, and often a combination of the two -- but they are all just land-based data centers. Some are operated by third-party cloud vendors, while others are still owned and operated by the enterprises that utilize them. This is all well and fine, unless you happen to be a multinational organization that needs to store data, transmit data, and share data across national boundaries.
This misconception is often what hinders enterprise acceptance of the cloud. When businesses are able to understand that their data, applications, or compute environments aren't 'in the cloud somewhere' but are instead located in a real, physical data center, operated by real and tangible people, the cloud doesn't sound like such a scary place.
From the network administrator's perspective, concerns over latency and downtime also hinder cloud adoption, as networking pros worry about having little or no control over the systems and environment. Just like with any vendor, the business needs a vetting process to select the right vendor, but it's no different than any other supplier relationship wherein the business is subject to the supplier's uptime and ability to meet the requirements of the contract.
Differing National and International Laws Make Cloud Adoption Even More Complex
Now, more than ever, it's essential to understand this differentiation between onsite and cloud-based storage alternatives, as Brexit puts a new focus, and perhaps even new tensions, on US to European data sharing. Companies that operate across those borders will have to understand where the data is coming from, where it is going, and what laws govern the data at any point along the way.
Europeans typically take consumer data privacy more seriously than do Americans, and this is quite obvious in their legislation. In fact, many British and other European companies are loathe to share sensitive consumer data with their American partners, especially in light of the numerous massive data breaches that have occurred over the past few years.
All this is going down just as the European General Data Protection Regulation is set to go into force within two years. The US Safe Harbor agreement ended in 2015. Though Privacy Shield was supposed to step in where Safe Harbor left off, most businesses agree that it isn't working as it was intended to. According to the Wall Street Journal, these changes in regulations are convincing more businesses that localizing their data is essential. This is causing businesses to lose out on valuable cloud resources, which are generally safe and secure, available at a much lower cost than onsite solutions, and can extend the company's IT infrastructure without adding a lot of complexity that has to be managed.
Network Administrators Have Their Work Cut Out with Providing Sufficient Performance for Cloud Storage & Applications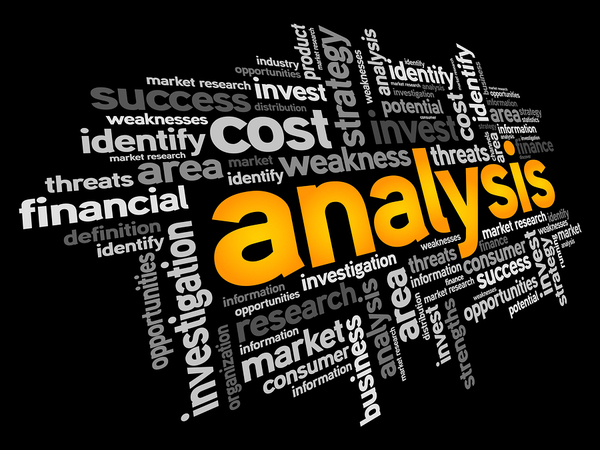 Be sure that your network is up to the increase in demand brought by applications and users accessing data in the cloud. This brings a whole new aspect to network capacity planning.
Another factor is making it more difficult for the enterprise to store data remotely, and that's big data. When it comes to storing and accessing large quantities of data, the distance and latency brought by the cloud becomes more prohibitive in terms of performance. That is especially true when the data is needed for supporting local applications. Network administrators often worry about the increase in network traffic as users access data and applications that are stored in the cloud.
The influx of Unified Communications and Collaboration (UC&C) is also bringing new challenges to the cloud for enterprise. Most enterprise grade UC&C solutions available today are based in the cloud, moving the business' collaborative efforts away from the on-premises systems. Businesses are looking for holistic communications and collaboration tools that can combine the disparate and sometimes ad hoc email + voice + instant messaging systems. This puts additional stress on networks, as network administrators must take up all of that traffic and complexity, as businesses become less dependent on traditional phone and communications systems.
These issues up the ante in terms of vetting cloud service providers. Will they be able to deliver the performance the enterprise needs? Will they be able to maintain the level of security we require? Will our networks be able to handle the increase in traffic that we will experience due to users and applications accessing big data and unified communications tools?
If You Choose the Right Vendor, the Cloud Can Actually Reduce IT & Network Complexity
It's probably enough for most businesses to handle things like data migration, networking services, and communications on a local level, without adding the complexity inherent in data crossing national borders. When partnering with cloud service providers to expand the company's storage or other infrastructure across national borders, it is essential to choose a provider that is used to handling these types of issues. Then it becomes easier to do with a cloud vendor than without -- because most businesses lack the legal skills to keep data within compliance, even if they have the technical skills to make it happen.
The right cloud service provider can actually bridge the gap between the technical infrastructure needed and the legal understanding necessary to make it possible to safely, securely, legally transmit, store, and share data across national borders. But even with the best cloud vendor relationship, the network administrator will still need to utilize smart monitoring tools to assure good performance. Learn more about that today when you download our e-book: 可視性の確保:The Need for Real-Time SaaS Visibility and Monitoring.